Here is a great way to finish the edges of your fleece blanket project – Without having to sew!
You start out by cutting the fleece just like if you were going to tie the fringe. Next fold the fringe up and make a very small clip in the center of both pieces vertically, aligned with the fringe cut: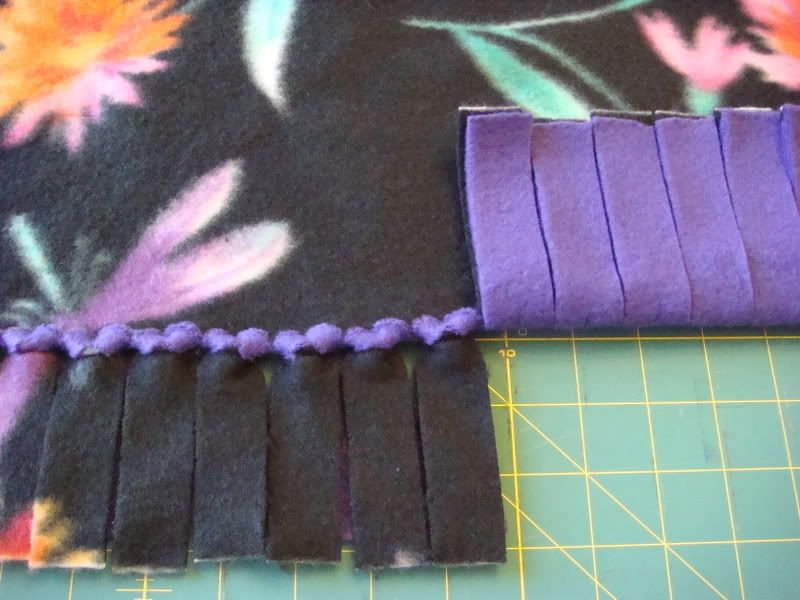 Then push both pieces through the little clip from the top of the blanket through to the back, pull all the way through but not too tight: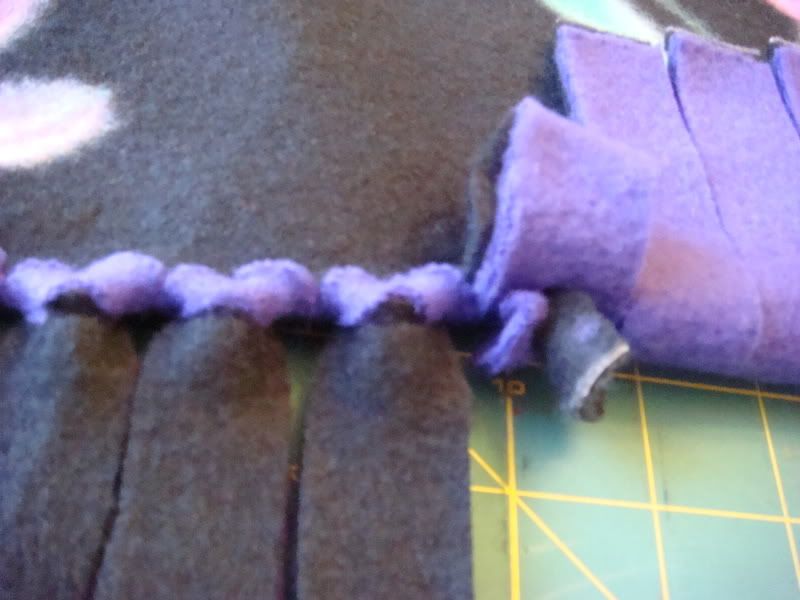 It takes longer than if you were to tie them but I like it better because the edges are smooth.
You can see my No-Sew, No Tie Fleece Blanket YouTube Video here, and Here.
Let me know how you like it.